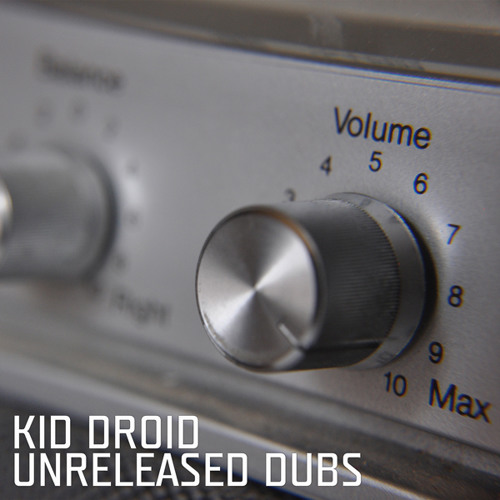 Four previously unreleased ragga d&b tunes. I know, that means that they're no longer "Unreleased", but "Released Dubs" just doesn't sound right.
Download them all   Download the mini-mix only
You can download a zip file containing all four tracks (plus a mini-mix of said tracks) or you can get them individually from soundcloud. Hit the red play button above to hear the mini-mix of Unreleased Dubs - four continuously mixed ragga jungle / drum & bass tracks just released in 2011.
Kid Droid has been DJing jungle music since the early nineties, and his cds "Jungle Sound" and "Niceness" helped define the scene as two of the definitive ragga jungle mixes coming from the midwest. His old school flavors harken back to the days of Kenny Ken, Shy FX, and Congo Natty – but these tracks are updated, with production elements inspired by Benny Page and the newer Digital Soundboy releases.
Download